Don't just pay that Beauregard Parish stop sign ticket

Save your time, and money on court fines and auto insurance

Don't gamble with your driver's license.

Beauregard or DeRidder stop sign tickets are loaded with fines, fees, and costs, ultimately resulting in auto insurance rate increases

Paul has handled thousands of Louisiana traffic cases since 1991






1. To begin, please fill out the FREE CONSULTATION FORM or call 504-975-6606
2. When I receive your information through my website form, I email message to you an Offer of Legal Representation, how I can help you, and also an immediate FREE legal fee quote for your consideration.
3. When you accept my Legal Representation Offer, by paying the legal fee and sending me a copy of your traffic ticket, I do all the work as your attorney representing you before the court. You will not need to appear in court.
4. After your ticket is successfully resolved, I will provide you with the final disposition, any court paperwork, and all the instructions to follow if there is a fine to pay the court in order to keep your ticket off your driving record at DMV.
It's easy to retain the legal experience of Louisiana traffic ticket lawyer Paul Massa for your case.
In court, Beauregard Parish or DeRidder, Louisiana stop sign tickets are backed up by the credibility of the law enforcement officer.

When the judge calls your case, it will be your word against the officer that wrote your ticket.
When you choose to personally appear in court, to testify on the stand and argue the law and facts of your case to the judge, you are basically saying to the Court: "believe me, I am telling the truth, don't believe the officer, he is wrong and has made a mistake, or worse."
Think about that, do you really think the Judge is going to take your word and version of events over that of the law enforcement officer?
Even in the case where you are correct on the facts and law, and are able to convince the Judge of your argument, is it really worth the risk of your time, effort and expense to accomplish "beating" your ticket this way?
Certainly a better way to accomplish your goal of keeping this ticket off your driving record exists.

It Does.

When your Beauregard Parish or DeRidder stop sign ticket case is accepted for legal representation by Attorney Paul Massa you are very rarely ever needed to appear in court; saving you lost work, time, travel expenses and great inconvenience.
Ticket lawyer Paul Massa has represented clients in almost every traffic court in Louisiana since 1991. He understands the various courts' procedures, and how to best defend your case based on the facts and law of your particular situation.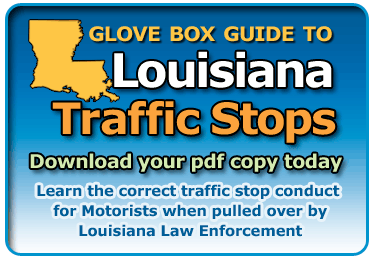 What will happen if you are convicted of a stop sign ticket in Beauregard Parish or DeRidder, Louisiana?

You can expect a fine and costs from the court, and an entry of a conviction of a moving violation to be placed on your driver's license record at DMV, likely resulting in an auto insurance rate increase.
Don't take chances with your driver's license and all that depends on your driving priveleges.
Paul Massa helps Beauregard Parish or DeRidder, Louisiana motorists by providing legal representation for all types of traffic tickets and violations including:

Speeding
Red Light
Stop Sign
Failure to Yield
No Insurance
CDL – Commercial Drivers
Cell Phone/Texting
Following too Close
Too Fast for Conditions
Obstructing an Intersection
Speeding in a School Zone
To fight your Beauregard Parish or DeRidder, Louisiana stop sign ticket please follow this link to get started